We are pleased to announce that Matthijs van Vliet has joined Simtech's Advisory Board with a primary focus on the Simtech cloud portfolio (DBaaS, IaaS, OpenShift & Managed Services). He brings extensive experience in sales leadership and business development to the team. Matthijs will be in charge of formulating and executing our sales and diversification strategies and identifying new market opportunities to support our rapidly growing DBaaS product line.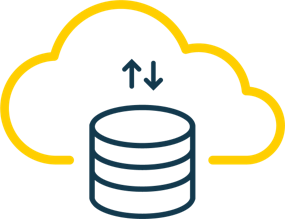 Matthijs has more than 20 years of experience in business development and sales and has spent well over a decade in senior executive roles, spanning multiple industries in the IT sector. He has held previous senior sales management positions at MongoDB, SAS, Oracle, METRI, Software AG, EMC, Compuware, Rational Software, and ADP. Most recently, he focused on driving business growth for ServiceMax in the field management industry.
Matthijs joins Simtech to spearhead the launch of a unique DBaaS platform that brings public cloud capabilities on-premise, combining IaaS, automatic database provisioning, and license compliance management.
"I'm delighted to be joining the Advisory Board at Simtech at such a pivotal stage in the company's development. I am confident that I can support its continued growth, in line with the expansion plans, to develop its business and propositions to benefit customers during these difficult economic times. Opportunities like this don't come along that often. Simtech has already proven itself as one of the most innovative and respected companies in the managed services sector. I am looking forward to helping realize the potential of this fast-growing company's DBaaS Private Cloud product line, which automates the provisioning, administration, backup, recovery, availability, security, and scalability of the database, reducing the time spend by the database administrator (DBA) by 50%."

Matthijs van Vliet
"Matthijs is an excellent addition to our senior team here at Simtech and brings a range of skills and experience. Matthijs will help Simtech as a strategic advisor within the Simtech group, and directly report to the CEO, myself. Next to this, Matthijs will be responsible for all of our cloud-related revenues and handle our commercial expansion across the EMEA, supported by our new branch offices in Zurich and Bucharest. I'm honored to have Matthijs on board and I'm sure Matthijs will be a cornerstone to Simtech as we further scale and expand."

René Simoons, CEO of Simtech
Simtech established its reputation as a trusted IT advisor providing consultancy, managed services, and cloud solutions to larger organizations in the Netherlands and across Europe. Leveraging years of real-world experience, Simtech is continuously evolving their enterprise-ready private cloud technology stack. Simtech's OpenShift Managed Service and IT as a Service provide a frictionless infrastructure management experience for its customers. Simtech Private Cloud is a proven multi-vendor DBaaS solution, a platform designed to bring database, IaaS, and container cloud services on-premise. Simtech's international team consisting of system, application, and platform engineers is dedicated to providing high-quality tailored services, always with a personal touch. Simtech has partnerships with Oracle, Red Hat, Dynatrace, Amazon Web Services, and StorageOS.
Contact information: